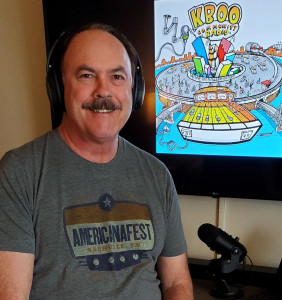 Mike Fisher is the Host of Rhythm Shack, on every 2nd and 5th Monday morning from 3 to 5:30am! 
Mike grew up in the Carolinas and later moved to Tampa, FL, where he was a volunteer programmer/DJ for 25 years at WMNF Community Radio.  He was one of the hosts of their long-running roots rock show, Traffic Jam.  Mike moved to Portland in 2020 and immediately started volunteering as a music show sub on KBOO.   
Mike now carries on his love of roots rock at KBOO, as the founder and host of Rhythm Shack, an ecletic blend of new & previously released high-energy roots rock, Americana, garage rock, jam bands, classic rock, blues, soul, funk, rockabilly, zydeco and more...