Air date:
Fri, 02/04/2022 -

10:30am

to

11:00am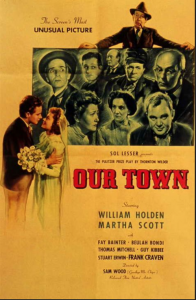 More Images: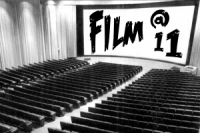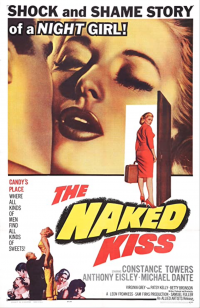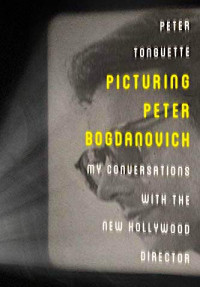 This wwee we take a look at a few recent releases, while Jeff Godsil comments on Our Town. Britta Gordon reflects on  Samuel Fuller's crazy masterwork The Naked Kiss, and in the book corner a recent volume-length interview with the late director by Peter Tonguette, Picturing Peter Bogdanovich: My Conversations With the New Hollywood Director (University Press of Kentucky).
–––––––––––––––––––––––––––––––––––––––––––––––
In an obituary for the late Peter Bogdanovich a week ago, Eileen Jones wrote in the magazine The Jacobin about the aspect of Bogdanovich's career that she appreciated the most and which was receiving a little notice in the other obits, i.e., his writing career. Specifically she was referring to the interview book published by Movie magazine in 1967 while he was a second unit Director for Roger Corman, called Fritz Lang in America in which he had defended Lang's post German career from those who dismissed it as in inept pablum. 
He has already written an interview book on John Ford and Alan Dwan, monographs for the Museum of Modern Art on Hawks and Hitchcock, been published in the Esquire, written program notes and helped book the New Yorker theater in Manhattan, directed and written plays and short stories, and was a student of Stella Adler, all beginning around the age of 15. I guess New Yorkers grew up faster. He didn't just write about them, he came to know them, especially Orson Welles. Here is Bogdanovich on Welles in The Third Man:
I appreciate Bogdanovich's writings also, except for one column for Esquire in January 19xx, about the New Yorker Theater in which he took a pot shot at Andrew Sarris, claiming that Sarris's influential books The American Cinema was mostly the work of his writing partner Eugene Archer, whose fourth string movie reviewing job at the New York Times prevented him from having his byline elsewhere. What's interesting is that the second half of this column has a poignant account of Bogdanovich meeting Montgomery Clift briefly in the lobby of the theater.
Sarris responded to this essential libel subsequently in his Village Voice column, and from that we learn a lot about what Peter Bogdanovich must've really been like to be around. He sounds like a lot of film buffs, bossy, opinionated, incapable of listening, often set in their ways, and always thinking they can make a movie better than the hacks on the screen. In his case however, he proved to be right. I'm still kind of mad at Bogdanovich for casting aspersions on Sarris's work, but despite his name dropping habits, his ostentatious displays of his love life in private, and his remarkable capacity to endure humiliation from the old masters, he did prove to be an excellent movie director, especially of actors, and throughout his uneven directorial career, his treatment of performers stands out. The Last Picture Show confirms the poignance and beauty of the performances, and the subtlety with which he shot them. Here is Ben Johnson's famous Sam monologue from the picture.
One mistake that Bogdanovich made from the beginning was centering his films too often on passive characters, generally people who looked and dressed like him, Woody Allen like. This is usually considered a rookie mistake, and screen writing books condemn it. In the recent book by Peter Tonguette about the director, Picturing Peter Bogdanovich from the University Press of Kentucky, Bogdanovich doesn't address that particular trait, but he does offer a lot of advice and insight into just how movies are made.
The book is 1/3 personal memoir by Mr. Tonguette of his acolyte relationship with Bogdanovich, and 2/3 interview, conducted over several years in person and by telephone. Bogdanovich is pretty frank, but not as frank as he was in an interview for New York magazine's Vulture website with Bogdanovich which is a re-printed a few weeks ago after his death. That too is a must read.
 What comes across most in the book is his preference for the old and the past. For example, here are some questions and answers from page 97 of the book, about his philosophical orientation.
There are some surprising revelations in the interview. For example, it comes as a surprise that Bogdanovich became fascinated with the poet Robert Graves later in life and, being himself a celebrity, was able to just go over to Majorca and perform a home invasion. This interest in Graves may have influenced his memoir of his relationship with the Playboy playmate Dorothy Stratton, and that book shows Bogdanovich continuing to be prescient, his critique of Playboy mansion culture and Hugh Hefner, which was controversial at the time, turns out to be confirmed by a new documentary TV series about the Playboy mansion.
Bogdanovich was such a force in the cinema practically his entire adult life that you can find scattered bits of reportage and observations in the oddest of places. For example, one of my favorite bits of Bogdaniana is an article from Rolling Stone on the making of The Last Picture Show. Native Texan Grover Lewis probably through his friendship with Larry McMurtry was granted a small part in the film as Timothy Bottom's father, and manifesting a very authentic appearance as such. 
Reading the article in tandem with the movie is extremely enlightening, because Lewis was cunningly candid about what he overheard the performers and crew members saying and doing. Cloris Leachman, for example, was not very fond of the actor playing her husband in the movie. But that may have been method acting. Lewis went on to specialize in on-set exposes and his Rolling Stone piece on Robert Mitchum in the Friends of Eddie Coyle is a masterpiece of Janet Malcolm-esque betrayal. All of his pieces are gathered in the book Splendor in the Short Grass, which is a must read. 
That being said so is Mr. Tonguette's book. Though it ends up being not quite as Frank as that Vulture interview, the reader does learn an awful lot about Hollywood and what makes a movie great.
Update Required
To play the media you will need to either update your browser to a recent version or update your
Flash plugin
.