Air date:
Mon, 02/07/2022 -

9:00am

to

10:00am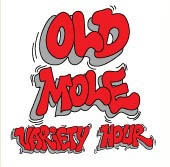 Views, Reviews, and Interviews from a Socialist-Feminist, Anti-racist, Anti-colonial and LGBTQ-positive Perspective
Jon Nelson hosts this episode of the Old Mole, which includes the following segments:
In Memoriam: Bill Resnick talks to Jane Slaughter, long time editor of the monthly publication Labor Notes, about the life and work of Mike Parker, who died this past January. Parker worked as an electrician in Detroit's auto assembly plants, was also a labor organizer and brilliant, but accessible writer, dedicated to a vision of socialism from below, not only as a goal but also as a strategy for organizing. He argued that the self-organization of the working class could only be achieved through deeply democratic forms of collaboration and decision-making. Mike wrote several books on organizing including two with Jane that offered strategies for taking on phony corporate "participation" schemes.  His book, Democracy is Power, gave workers a roadmap for creating militant, effective unions. 
The Color of Law: For their Left and the Law segment, Jan Haaken and Mike Snedeker discuss The Color of Law, a book published in 2017 by Richard Rothstein. The author explains how white supremacy and structural racism have been reproduced by laws around real estate and the intergenerational transfer of wealth. Jan and Mike also discuss how these same laws have shaped Oregon's racial history.
The Last House on the Street: Mystery writer Diane Chamberlain combines her love of mystery writing with her concern for voter registration in her most recent novel, The Last House on the Street. Larry Bowlden reviews the 2021 novel about how the lives of two women converge in a story about voter registration and the 1964 killing of civil rights workers in the South.
Anti-racist Organizing in Vanport: Patrica Kullberg reads exceprts from an essay she wrote for the 70th anniversary of the 1948 flood that wiped out the local World War II era local housing project known as Vanport. In the essay, she discusses the anti-racist organing by Vanporters that led to a new era of Civil Rights protests within Portland. The essay, The Life and Death of Vanport, 70 Years After the Flood, was originally published in Street Roots in April of 2018. 
Update Required
To play the media you will need to either update your browser to a recent version or update your
Flash plugin
.
Download audio file