Air date:
Mon, 07/25/2022 - 11:00pm

to

Tue, 07/26/2022 - 12:00am
More Images: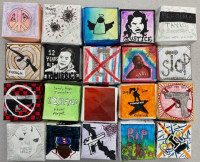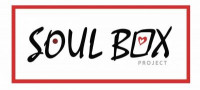 Eclectic Pandemic Interviews Soul Box Project founder Leslie Lee & community mental health activist Dr. Saskia Hostetler Lippy on the US gunfire epidemic, grief circles, community outreach & the exhibit "This Loss We Carry" in Old Town.
The Soul Box Project envisions a society where all people living in the U.S. are empowered to choose responsible ownership of firearms, so we can live in safe communities, talk to resolve conflicts, have schools focus on learning, gather to worship in peace, and thrive in economies that foster trust and unity.
The Soul Box Project strives to:
Engage all concerned in art-making activities that feel constructive, meaningful and healing.
Be accurate and accountable in our depiction of statistics.
Be flexible in our display possibilities regarding size, configuration and cost.
Use materials and practices that minimize environmental impact.
Maintain a low budget/high participation ratio.
Refrain from language and activities that could increase divisive responses from our participants and audiences.
Objectives
Collect hand-folded paper Soul Boxes representing people killed or injured by gunfire in the U.S.
Create large-scale displays of tens of thousands of Soul Boxes in public spaces.
Position The Soul Box Project to become the visual tool and healing activity for gun-sense organizations and concerned communities to bolster their goals for reducing gunfire deaths and injuries.
Prompt action by using Soul Box displays to move the U.S. population and leaders to understand the magnitude of the gunfire problem.
Position Soul Box making as the go-to activity to help communities and individuals heal gunfire trauma.
Contribute to a shift in the national gun culture by affecting individual behaviors, which may, in the long run, do more to reduce deaths and injuries than efforts to enact legislation and laws.
Philosophy of Diversity, Equity and Inclusion
In our Soul Box Project exhibits, we represent and honor people in the U.S. killed or injured by gunfire, including those of every race, cultural background, gender identity, sexual orientation, religious or political affiliation, or circumstance of shooting.
We strengthen our organization by cultivating that same diversity of representation in our operations by:
Embracing and promoting a culture that values each person working for and with The Soul Box Project.
Learning from and listening to the voices of those people most affected by gunfire – victims, their families and loved ones – recognizing that each person's grief and experience is unique.
Actively reaching out to and engaging communities affected by gun violence, which are disproportionately people of color.
Building alliances with initiatives working for a safer, more civil society, regardless of cultural background or religious or political affiliation, by offering dramatic visual support.
The Soul Box Project began as the vision of one artist. Throughout its evolution, the organization has grown to encompass many voices. We are addressing a complicated issue. We strive to be sensitive and grow from our missteps. We recognize we can only be effective in our mission by embracing the systemic and structural changes this country so desperately needs.
The Soul Box Project gives me a feeling that I am doing something, no matter how small. I was in school during the Vietnam War. I remember that a farmer in Southern California began putting a cross in one of his fields for each American who had been killed in Vietnam that year. All those crosses made people understand the impact of the war. There were other displays across the country. That helped turn public opinion against the war. I hope that the Soul Box Project will have the same impact on gun violence. — Bruce, Lynnwood, 
Update Required
To play the media you will need to either update your browser to a recent version or update your
Flash plugin
.