Air date:
Fri, 09/30/2022 -

10:30am

to

11:00am
More Images: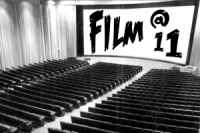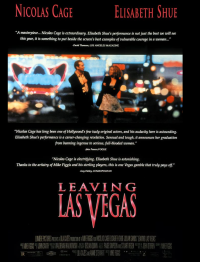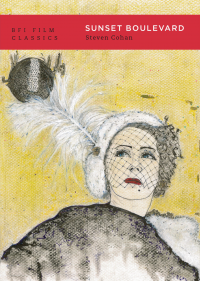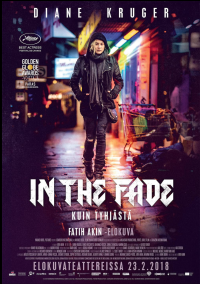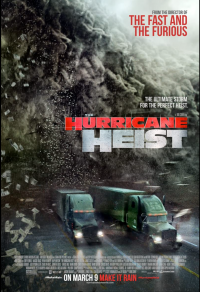 As September comes to a close, we consider Fall, and great falls. From Los Angeles, actor-writer-director-historian Jeff Godsil reflects on Leaving Las Vegas,  and the phenomenon that is Nicolas Cage, while Matthew of KBOO's Gremlin Time offers a whirlwind tour of three new films on streaming services,  Lou on Netflix, In The Fade on HBO Max and, as a timely viewing, The Hurricane Heist on Hulu, and in the book corner, a new BFI monograph on Bill Wilder's account of a the fall a great star in Sunset Blvd., by way of a new monograph in the BFI's Film Classics series.
Also we alert the listener to The First Step: It's a documentary directed by Brandon Kramer, and makes its NW premiere at the Whitsell Auditorium at 7:00 pm on Thursday, October 6, 2022. Reading from the press release, the film takes place, "in a divided America, where progressive activist and political commentator Van Jones controversially works across party lines on landmark criminal justice reform and a more humane response to the addiction crisis. Attempting to be a bridge builder in a time of extreme polarization takes Van and a coalition of unlikely allies deep into the inner workings of a divisive administration, internal debates within both parties, and the lives of frontline activists fighting for their communities." Again, that's The First Step, at the Whitsell on Thursday night, October 6th. 
––––––––––––––––––––––––––––––––––––––––––––––––––
Sunset Boulevard
One of the few authentic moments ever to occur at the Oscars, fell on the night of March 29, 1978. This was the 50th anniversary of the Oscars and Mickey Mouse's 50th birthday, and it was the year that New York, New York, Three Women, Close Encounters of the Third Kind, Saturday Night Fever, The Late Show,  Aguirre the Wrath of God, and Providence were … not nominated for best picture. Star Wars won five Oscars, and in her supporting actress speech, Vanessa Redgrave started a tornado. Annie Hall won for best film. 
The human moment occurred when William Holden and Barbara Stanwyck emerged on stage to present the award for best sound. Holden stopped the show and said," Before Barbara and I present this next award I'd like to say something … 39 years ago this month, we were working in a film together called Golden Boy. It wasn't going well, and I was going to be replaced, but due to this lovely human being, and her interest and understanding and her professional integrity and encouragement, and, above all, her generosity, I am here tonight." With tears streaming down her face, Stanwyck hugged Holden and said, "Oh, Bill, I didn't know you were going to do that."
In his recap at the time, Andrew Sarris wrote in the Village Voice at the conclusion of his insiderish account of the moment's background, "It was pleasant to hear a story of Hollywood, kindness and generosity, in the current atmosphere of egomania run rampant. The truth of the matter is that there is no one really in charge out there. The Old Moguls are gone, and the New Moguls have a power expectancy of about 18 months."
William Holden doesn't enjoy the reputation of stars such as James Stewart, Henry Fonda, John Wayne, or Gary Cooper, and especially not the the fandom of the new '50s Method actors Marlon Brando and James Dean, who were  flashier but self-absorbed hams, while Holden, like William Powell, was simply natural. You can see this is a relatively anonymous western from 1941, Texas directed by George Marshall. Starring with Glenn Ford as his trail buddy. The narrative has comic elements in its first half – such as a 40 round boxing match – then turns serious in the second, but as it goes along, you realize that this is Raoul Walsh material – two rambunctious pals, a betrayal, and a woman who comes between them (Claire Trevor). Marshall does a good (invisible) job with a screenplay that is as much an "adult" western as a comedy, credited in part to Horace McCoy, and with the presence of Edgar Buchanan and George Bancroft somehow making it feel like a Warner Bros. picture rather than a Columbia film. Thirty years later, Ford is at it again in The Rounders, and I wish Holden had been cast again as the buddy rather than Henry Fonda, for the symmetrical bookend effect. Throwing back his boyish forelock, Holden is engaging and charismatic and his subsequent career was to exploit his boy-next-door game-ness along with his threads of seriousness.
One of the peaks of that career is Sunset Blvd., directed by Billy Wilder, and written by Wilder, Charles Brackett, and the mysterious D. M. Marshman. The contrast in the acting styles between Holden and his antagonist Gloria Swanson becomes part of the point as we learn from Steven Cohan's new monograph on the film, published by the British Film Institute and Bloomsbury Press. 
The first and the last two chapters cover familiar but I suppose necessary ground, information found in the four or five biographies of Wilder, numerous critical studies, and even a whole other book about the making of the movies, Sam Staggs's Close-Up on Sunset Boulevard. For those who don't know all this stuff, this is s good introduction, but it is in In the lengthy central chapter where the author's insights perk up the informed reader's interest. 
On the contrast between the two acting styles, which was intentional – the casual, realistic Holden, and the arch theatrical Swanson – the author writes:
"
By the way, Gloria Swanson could be just as naturalistic and authentic as any other sound star, even if we go back to an early, yet quite confident sound film Tonight or Never, where she is as realistic and appealing, as an opera singer who must experience "love" before she can perform with feeling, as Holden is here.
Among other things, he compares Sunset to earlier back stage films, the film's use of voice over, the interior lighting effects, a detailed account of the Paramount-de Mille scene, the role of Max the butler, that the contrast between real locations and the old mansion "reflects how fantasy and reality clash in Norma's life," a writer as the protagonist, and a contrast with Nicholas Ray's film about a screenwriter In a Lonely Place, some disagreements with other film writers, and a general assessment of the "meaning" Norma Desmond. 
STEVEN COHAN who is Dean's Distinguished Professor Emeritus at Syracuse University, and has written books on masculinity in '50s cinema, musicals, and even a BFI TV Classic on CSI: Crime Scene Investigation, is very good on the structure of the narrative, such as in his account of the crucial plot crisis of Joe's affair with fellow writer Betty:.
We've been talking about Sunset Blvd. by Steven Cohan, published by Bloomsbury as part of the BFI Film Classics series. 
Update Required
To play the media you will need to either update your browser to a recent version or update your
Flash plugin
.