Air date:
Fri, 11/09/2018 - 12:00pm

to

Thu, 11/15/2018 - 11:45pm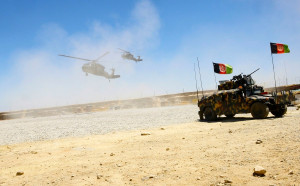 Fortress hosts Henri and Danny sit down with author and radio host Scott Horton to discuss his work and his book "Fool's Errand."
Today, Danny and I present part 1 of our sitdown with Scott Horton, host of Anti-War Radio on KPFK 90.7 FM in Los Angeles, which is also known by its podcast name, the Scott Horton Show.  Scott has hosted Anti-War Radio since 2003 and has done several thousand interviews with war correspondents of all stripes.  His book, "Fool's Errand: Time to end the war in Afghanistan" is an amazing collection on the history of war in Afghanistan, how presidential decisions from Carter to Trump have destroyed the greater Middle East, and how the American people were deceived by the leaders about both the premise of the war and the history of it, now just past its 17th anniversary.  Scott is also managing director of the Libertarian Institute at  LibertarianInstitute.org and editorial director of Anti-war.com, where both Danny and myself, but mostly Danny, have published pieces on the American war state.  The man has an amazing mind and recalls even the tiniest of details about his research and reporting on Afghanistan, Yemen, Syria, and so forth.  Please do listen to his show on 90.7 if you're in the Los Angeles area. If not, grab your podcatcher app and add the Scott Horton show to your podcasts.
2:59 - Scott discusses how he got started on being an anti-war advocate
10:22 - Scott discusses writing "Fool's Errand"
17:14 - Scott discusses the impact of high ranking US government officials, even cabinet members, keeping certain information away from the president to demonstrate a specific narrative on foreign policy
27:36 - Scott on the current horrifying situation in Afghanistan
36:02 - Scott on future predictions for Afghanistan    
Enjoy the show?!  Please leave us a review right here.
Contact us direct by email at fortressonahill@gmail.com
Leave us a voicemail at 860-598-0570.  We might even play it on the podcast!!!
Not a contributor on Patreon? You're missing out on amazing bonus content! Sign up to be one of our contributors today! - www.patreon.com/fortressonahill
A special thanks to our honorary producers Matthew Hoh, Will Ahrens, Gage Counts, and Fahim Shirazee!!  Without you guys, we couldn't continue our work.  Thank you so much!!!
Not up for something recurring like Patreon, but want to give a couple bucks?!  Visit Paypal.me/fortressonahill to contribute!!
Facebook - Fortress On A Hill
Twitter - Fortress On A Hill
Soundcloud - Fortress On A Hill
[powerpress_subscribe]
FOH is hosted, written, and produced by Chris 'Henri' Henrikson and Danny Sjursen
Intro / outro music "Fortress on a hill" written and performed by Clifton Hicks.  Clifton's Bandcamp page; Clifton's Patreon page
Cover and website art designed by Brian K. Wyatt Jr. of B-EZ Graphix Multimedia Marketing Agency in Tallehassee, FL
Note: The views expressed in this podcast are those of the hosts alone, expressed in an unofficial capacity, and do not reflect the official policy or position of the Department of the Army, Department of Defense, or the U.S. government.
Update Required
To play the media you will need to either update your browser to a recent version or update your
Flash plugin
.
Download audio file