Air date:
Tue, 04/14/2020 -

11:00am

to

12:00pm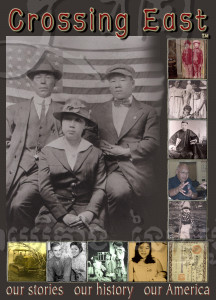 More Images: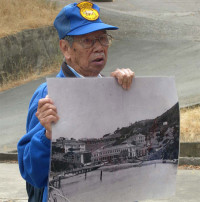 Asian/Pacific Islanders are facing increased racism and physical attacks because of Covid-19 xenophobia fueled by the current president calling it the "China Virus." Since before the 1882 Chinese Exclusion Act, Asians have faced exclusion laws to promote a whites-only immigration policy. These exclusion laws were created in reponse to fears of the "yellow peril." Stage & Studio presents Dmae Roberts' Peabody award-winning radio series Crossing East narrated by George Takei. 
In this fourth episode in the series we learn more about the resistance against unfair exclusion laws. "Exclusion and Resistance" includes on:
Angel Island: at the Angel Island Immigration Station in San Francisco Bay, thousands of Asian immigrants faced detention for weeks and months. From 1910-1940 Asian immigrants were locked up in stark barracks, and many endured lengthy interrogations by officials.Produced by Dmae Roberts
Paper Sons: With poverty and political chaos in China, many Chinese looked to America for refuge.  But with the Exclusion Act barring all but a few, Chinese immigrants had to find another way around the system. Produced by Sara Caswell Kolbet
Defining American: From 1907 to 1917, a few thousand men and a handful of women from the Punjab area in northern India made their way to North America. By the early 1920s, Punjabis fleeing religious persecution sought somewhere safe to live in peace.  That search played a key role in fighting a legal battle that would represent all Asians in America. Produced by Catherine Stifter and Sara Caswell Kolbet with Contributor Deepa Ranganathan
Planting the Seeds of Citizenship: In 1934, Congress passed the Tydings McDuffie Act limiting Filipino immigration to just 50 people a year. Then in 1935 came the Repatriation Act, where Filipinos who volunteered to leave the country were given one-way tickets back to the Philippines if they agreed never to return. It was tempting, but some did not take the ticket. Produced by Stephanie Loleng with Contributor Miae Kim
Cambodian Deportation: Between 1975 and 1985, more than 120,000 Cambodian refugees arrived in the US. Today, some who have lived in America for nearly their entire lives are being deported back to a country
Find out more about the series at www.crossingeast.org and hear all the shows and interviews at: http://www.crossingeast.org/crossingeastarchive.
About Crossing East - Crossing East is eight one hour documentaries on the history of Asian American immigration, from pre-America to post-9/11.  Because of systematic exclusionary laws, Asians immigration has been restricted over the course of America's history; Asians are now a low four percent of the population in America.  Though many are third or fourth generation Americans, Asians are viewed as perpetual foreigners and their history has largely been untold.  Crossing East is the first comprehensive series on radio or television on Asian American history. Listen for it May 2006-May 2007 on public radio stations.
Dmae Roberts is the executive director of MediaRites and an award-winning independent radio artist and writer who has written and produced more than 400 audio art pieces and documentaries for NPR and PRI programs. Her work is often autobiographical or about cross-cultural peoples and is informed by her biracial identity.  Her Peabody award-winning documentary Mei Mei, a Daughter's Song is a harrowing account of her mother's childhood in Taiwan during WWII. Dmae hosts the weekly KBOO program Stage and Studio