Air date:
Fri, 11/15/2019 - 10:00pm

to

Sat, 11/16/2019 - 12:00am
More Images: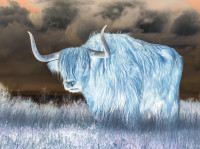 2 live performances and a promotion interlude for a comedy show!
Hobbyist is Holly Prindle who sings and Marc Mozga who plays guitar, drum machines, drone machines, bass and melodica. Hobbyist formed in 2013 in Chicago, Illinois, USA. The release of their self- titled debut album came that same year, along with the EP "Hobbyist in Dub"- featuring reggae bass master Dennis Bovell. Hobbyist then recorded the song "2244" live to tape at Dub Narcotic Studio in Olympia, Washington while on tour, which was released in 2016 as a lathe cut 7" picture disc with all proceeds benefiting the Chicago Metropolitan Battered Women's Network. 
In January 2017 Hobbyist took up residence in Barcelona, Spain to work on material for a new album. These experiences inform their album "Sonic Cramps" recorded at Pallet Sound, Chicago and released in January 2018. The album has been described as "Full of joy, dirt, rage and full-blooded rocknroll songs. Here's to a happy new year and the death of capitalism!" -The Quietus.
In August of 2018, Hobbyist traveled to Teatr Brama in Goleniow, Poland to teach youth songwriting workshops and perform at the Human Mosaic Festival, part of the EU's Caravan Next project. This project was partially funded by an Individual Artist's Grant, which Hobbyist received from the Department of Cultural Affairs and Special Events in Chicago. 
Hobbyist is currently working on their forthcoming third album, due out in 2020.
Socials:
IG and Twitter- @hobbyistband
Fb @HobbyistOfTheMidwest
BULL VELVET is the latest project from Zach Dunham (Condition White, Northeast Northwest), blasting a spirit of soul music experimentalism into the future to create an edgy, deeply personal, poly-genre blend of strange new sounds intent on pushing boundaries and expanding minds.
https://bullvelvet.bandcamp.com/releases

THE COMICS COMIC SHOW:
A LATE NITE STYLE STANDUP COMEDY SHOW W/ LIVE MUSIC AND Q&A'S EXPLORING THE HORRORS OF COMEDY
PORTLAND, Or. Nov. 21st, 2019. -
Taking place in the historically intimate venue at Kelly's Olympian, The Comic's Comic Show is packed with premier comedians who will make you laugh and then drop the act to talk about some of their roughest and toughest comedy memories. From qualms to bombs, we inspect comedy at its worst, mining for humor and offering a more realistic perspective of standup comedy.

For our third show we've booked another "you'd be crazy to miss this show" line up. The Comic's Comic Show is honored to have PHIL SHALLBERGER (Live In Theory, Sketchfest), AMANDA ARNOLD (Helium, Big Sky) and STEPHEN AGYEI (Poppycock, Bojack Horseman).

Every third Thursday at 8pm this wonderfully funny evening will be hosted by local comedian and creator of The Comic's Comic Show Jono Gindhart. Jono has been warmly described by his peers as "A free pile Keanu Reeves."

The Comics Comic Show will be FREE to attend with a SUGGESTED donation of $10. However because space in the venue is limited you can reserve a guaranteed seat by a pre-donation of $8 through eventbright.com or Facebook. Only 36 seats can be guaranteed.
END

For future information please contact:

Jono Gindhart
(480)233-9766
thecomicscomicshow@gmail.com

https://www.eventbrite.com/e/the-comics-comic-show-latenite-standup-live-music-comedy-qas-tickets-81094799729?aff=TheComicsComicShow

https://www.facebook.com/events/2401195980133557/?ti=icl

https://www.instagram.com/the_comics_comic_show/