Air date:
Wed, 11/27/2019 -

8:00am

to

9:00am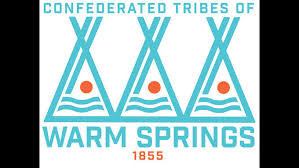 More Images:

MacKenzie River Gathering Foundation Director Se-ah-dom Edmo joins host Paul Roland
On May 31, 2019 the Tribal Council of the Confederated Tribes of Warm Springs approved an emergency disaster declaration due to immediate health threats resulting from a 14" water main line break in the Shitike Creek. Because of public utilities capital maintenance deferment over the last few decades, today, months into rolling water outages and a boil water notice across Oregon's largest reservation, there is still no relief in sight. "This is a worst case scenario," said Warm Springs Chief Operating Officer Alyssa Macy.
From an OPB article on the crisis:
"(A)s soon as crews replaced one critical stretch of pipe...a different water line broke and a pressure valve blew, prolonging the outages and warnings to boil water. 

"The latest round of failures will have to be fixed before water can flow to the central Warm Springs area, where tribal government, a clinic and many businesses are based, according to KWSO, a radio station owned and operated by the Confederated Tribes of Warm Springs. Meanwhile, largely unused port-a-potties have lined the streets all month, braced for things to get worse."
In partnership with the Confederated Tribes of Warm Springs, the MacKenzie River Gathering (MRG) Foundation has established The Chúush (Sahaptin for 'water) Fund, which accepts contributions from foundations and individuals to directly benefit the Confederated Tribes of Warm Springs as they work to restore their access and infrastructure for clean water.
Se-ah-dom Edmo is of Shoshone-Bannock, Nez Perce and Yakama ancestry. She has been MRG's Executive Director for a year, and brings deep experience in community organizing for racial and social justice work across the nation. She is co-editor of the Tribal Equity Toolkit 3.0: Tribal Resolutions and Codes for Two Spirit and LGBT Justice in Indian Country and American Indian Identity: Citizenship, Membership & Blood. Prior to joining MRG  Edmo served as the Sovereignty Program Director at Western States Center where she was the coalition convener of Tribal History: Shared History (Senate Bill 13, 2017) in Oregon – this law established and funded teaching of Indian History and Sovereignty in K – 12 Schools across the state. he is currently a member of the Steering Committee of Oregon Recovers and is an ALF Senior Fellow. She lives in Portland with her husband James and their children Siale, Imasees and Miyosiwin, as well as her parents, Ed and Carol Edmo. Se-ah-dom's ancestors are from Celilo, a fishing village along the Columbia River and one of the oldest known settlements in the West.
Opening/closing song: "Water Is Life" song in indigenous languages composed by Mariana Harvey, with Native women singers
For more information:
http://eugeneweekly.com/2019/11/21/water-for-warm-springs/?fbclid=IwAR0YY3u_KKrROl99-1jT884n88HF6fV3i-GesJ7zvICLeIyGPYGNGbpuSa0
Other issues and organizations mentioned during the show:
Crystal Clear Timber Sale in the Mount Hood National Forest, opposed by BARK, the Mount Hood forest protection and advocacy group.
Controversy over the sale of the Elliott State Forest:
https://www.opb.org/news/article/oregon-elliot-state-forest-sale-political-struggle/
https://apnews.com/13294b0bfeb741439dadddb96ba9e20d
https://www.oregonlive.com/environment/2017/05/its_unanimous_elliott_state_fo.html
The Social Justice Fund Northwest, a grantmaking organization dedicated to addressing the root causes of social, economic, and environmental inequities founded in 1978.
Attachments area
Preview YouTube video Water Is Life Song with Indigenous languages
Water Is Life Song with Indigenous languages
Update Required
To play the media you will need to either update your browser to a recent version or update your
Flash plugin
.
Download audio file