Air date:
Mon, 12/27/2021 -

9:00am

to

10:00am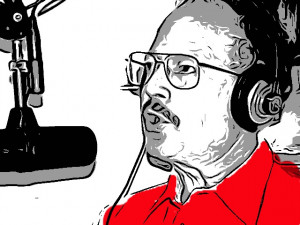 Views, Reviews, and Interviews from a Socialist-Feminist, Anti-racist, Anti-colonial and LGBTQ-positive Perspective
Norm Diamond hosts this episode of the Old Mole. In his Intro, Norm comments on some of important events in history that we commemorate as this year ends: The Blair Mountain uprising of 1921, Arab Spring, and more. The show continues with the following segments:
Climate Insurgency: Bill Resnick talks to Jeremey Brecher who wrote the book Climate Insurgency, a Strategy for Survival. Brecher begins by noting that the economies of major nations continue to increase their greenhouse gas emissions with no credible plan to reduce them. Then Brecher delivers the good news: the growing action from below, by cities, schools, churches, unions, and businesses through climate action movements and programs for alternative energy production and consumption. For Brecher these actions could be the forerunners of a great nonviolent global insurgency to save our planet from climate catastrophe. Jeremy Brecher, writer and activist, cofounded the Labor Network for Sustainability. Part One of this two part interview aired on December 20.
Damnation Spring: For generations, the Pacific Northwest has seen our forests and our labor exploited by wealthy outside interests who extract our wealth and then move on, leaving behind environmental destruction, unemployment, and struggling communities. Today on the Old Mole, writer and photographer Matt Witt reviews an engaging new novel called Damnation Spring by Ash Davidson that focuses on a logging family facing changes that threaten both their livelihood and their health. Matt Witt brings an unusual perspective having worked both for forest workers' unions and for environmental groups.
The Well-Read Red: In a combination WRR and Another World Is Possible, Norm Diamond introduces and reads one of the lesser-known classics of American literature, a brilliantly ironic 1865 letter from a former slave, now living with his family in the North, to his former master. The master had tracked him down and written him, begging him to return to work in the post-Civil War South.
Update Required
To play the media you will need to either update your browser to a recent version or update your
Flash plugin
.
Download audio file