Air date:
Thu, 11/21/2019 -

7:00pm

to

8:00pm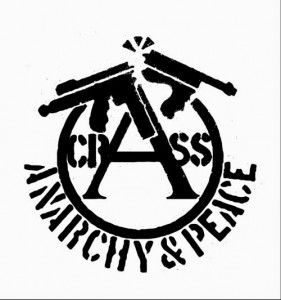 Popular Education though Music Month!
As part of Popular Education though music program host, Tammy Overture interviews co founder of the anarcho punk band CRASS!!
Crass were an English art collective and punk rock band formed in 1977 who promoted anarchism as a political ideology, a way of life and a resistance movement. Crass popularised the anarcho-punk movement of the punk subculture, advocating direct action, animal rights, feminism, anti-fascism, and environmentalism.
Steve Ignorant co-founded the anarcho-punk band Crass with Penny Rimbaud in 1977.After Crass stopped performing in 1984, he has worked with other groups including Conflict, Schwartzeneggar, Stratford Mercenaries, and Current 93 as well as being an occasional solo performer. Currently Steve Ignorant plays with the band Slice Of Life