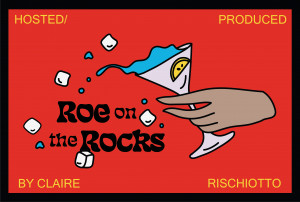 Subscribe to podcast
Tune in to KBOO at 10 a.m. on Friday, July 22nd, for the premiere of "Roe on the Rocks," a limited series radio show and podcast taking listeners through the months leading up to the Supreme Court case that effectively overturned Roe vs. Wade. What did the U.S. look like when Roe was the law of the land? Produced and hosted by KBOO's Claire Rischiotto, "Roe on the Rocks," is a remarkable journey into the complexity of abortion rights as they are in America. Rischiotto speaks with dozens of experts and people impacted across the country, both in the lead-up to the decision and in the aftermath we are living in now. 
Episodes air regularly on Thursdays at 9 a.m. and the series premiere is Friday, July 22nd at 10 a.m.
Find the trailer and the pre-episodes at the end of 2021 on this page, that examine barriers to abortion access in Oregon and in Idaho.