Coming Soon
Airs at: Sun, 07/21/2019 at 10:00am - 11:00am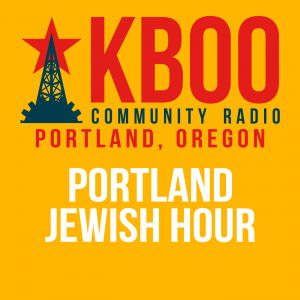 Subscribe to podcast
Produced for (Program name):
Sundays 10-11am Pacific Time
Jewish Music and Culture
Jewish, Yiddish, Ladino, Klezmer, Israeli, Mizrahi and Sephardic Music and Culture
We'd love to hear from you. You can email us by clicking on our names at the top of the site.
Bastille Day with the Carpathian Pacific Express
Music for celebration, mystical chant, raucous songs of drunken exuberance -- and a special musical salute to Bastille Day!

Jack (Yankl) Falk (vocals, clarinet), Courtney von Drehle (accordion/sax/guitar), Andrew Ehrlich (violin), Ralph Huntley (keyboards), and Ji Tanzer (percussion)
Sunday, July 14, 7-9pm
Cafe Artichoke 
2700 SE Powell Blvd.

* * * * * * * * * *
Upcoming shows:
 
7/7 - Chaim
7/14 - Shuli
7/21 - Liz
7/28 - Shuli

8/4 - Liz
8/11 - Chaim
8/18 - Shuli
8/25 - Liz